Wednesday, September 18, 2013
Raising Awareness: Know more. #NOMORE.
National Domestic Violence Awareness Month (DVAM) is a time for advocates, survivors and their families to remember those that have lost their lives to domestic violence, to celebrate and support those that have survived, and to connect with others in a way that re-energizes us to continue working to end violence and abuse in intimate relationships. Through its Domestic Violence Awareness Project, the NRCDV seeks to make commemorating this national observance easier to manage for advocates working in programs with varying levels of capacity. Tools are provided to assist those seeking to engage the media, with key talking points forms on various topics and tips on how to build long term relationships with the media to help spread our message of #NOMORE domestic violence and sexual assault. For those needing help with eye-catching artwork, flyers, and awareness month logos, several easy-to-download graphics and templates are available—in English, Spanish, and Vietnamese. If you're unsure of what type of event to hold, it's not too late to review our easy-to-follow, instructional campaign handouts; learn how to organize a meaningful and impactful event no matter how brief your planning period may be. Or check our DVAM events database for more ideas. You can also access a variety of free, high-quality materials to educate the public and increase awareness of domestic violence by sharing our eLearning module, Domestic Violence: Understanding the Basics, or by purchasing low-cost posters and novelty items from our online store. Join us for the 4th Annual National Call of Unity, being held on Tuesday, October 1st at 3:00pm Eastern. Check the flyer for more details!
Be sure to connect with us via the NRCDV's various social media channels: you can follow and engage with the National DVAP on Tumblr, Twitter, and Instagram today!
---
OCTOBER OBSERVANCES
The month of October offers a variety of opportunities to link your violence prevention and awareness raising efforts with related causes and observances.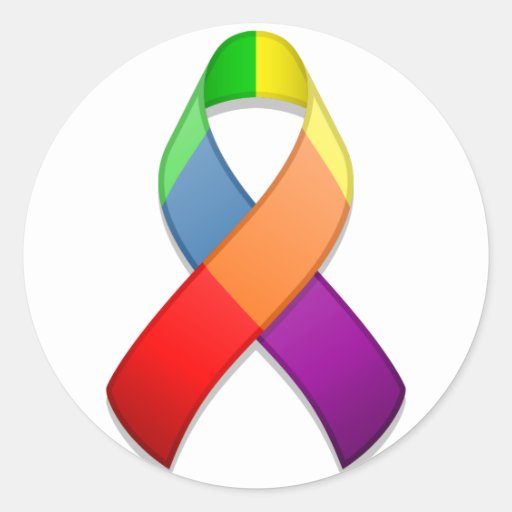 Update your calendar and stay active all month long!
---
YOUR VOICE. OUR FUTURE. PREVENT SEXUAL VIOLENCE.
Just announced! The 2014 Sexual Assault Awareness Month campaign will focus on healthy adolescent sexual development and engaging young people. Next April, "It's time to talk about it! Your voice. Our future. Prevent sexual violence."
Join us as we celebrate healthy and fulfilling sexual identities and development. It will take all of us to realize a world without violence. We need your voice to reach that goal.
---
DOMESTIC VIOLENCE AND HEALTH CARE

Domestic Violence and Health Care (Updated September 2013)
This collection organizes resources into the following five areas: 1) the impact of domestic violence on health; 2) public health approaches to domestic violence prevention; 3) guidelines and issues concerning identification and intervention by health care providers; 4) information about collaboration between health care providers and domestic violence advocates; and 5) training.
---
DOMESTIC & SEXUAL VIOLENCE IN THE MILITARY


The Intersection of Domestic Violence and the Military (Updated July 2013)
This collection examines co-occurring issues experienced by veterans (PTSD, TBI, MST) and provides information related to best practices when addressing these co-occurring issues through a multi-systems approach. Challenges experienced by female service members and veterans are explored through the lens of violence against women.
Sexual Violence in the Military (Updated July 2013)
This Special Collection addresses sexual violence against military service members, defines Military Sexual Trauma (MST), and offers resources (including information on current policy, procedures, legislation, and litigation) to support the prevention of and response to sexual violence as it impacts service members and veterans in the United States.
---
HISTORICAL TRAUMA AND DOMESTIC VIOLENCE
Featured BlogTalkRadio Program: Historical Trauma and Domestic Violence – September 19, 2013 at 8pm Eastern, hosted by Women of Color Network
Join Alice Lynch and Sumayya Coleman as they discuss the ways that historical trauma exacerbates intimate partner violence against African American women. With the legacy of slavery and such public and private violence as rape, forced pregnancy, brutal beatings and daily monitoring and controlling, trauma has been built into the collective and biological memory for descendants of slavery generations later. This discussion will examine how these tactics are replicated in many current relationships and ways to identify and address past and current trauma.
---
ENGAGING BYSTANDERS


Engaging Bystanders to Prevent Sexual Violence Information Packet by the National Sexual Violence Resource Center (September 2013)
This information packet includes a brief Overview of the topic, a Research Brief, a Bulletin of need-to-know info, an Annotated Bibliography, and a Resource List to help you learn more.
An expanded Guide that discusses highlights from community-based programs will also be available soon.
---
COLLABORATION FOR PREVENTION
Riding Tandem on the Pathway to Prevention: Ohio's experience collaboratively preventing intimate partner and sexual violence by Jo Simonsen for The Ohio Sexual and Intimate Partner Violence Prevention Consortium (OSIP-VP) (2013)
This paper discusses the advantages and challenges of conjoining the issues of intimate partner violence and sexual violence for the purposes of simultaneously advancing primary prevention. The paper is intended to help practitioners in each field better understand our shared work, guide public and private funding authorities in considering such endeavors, to assist state coalitions and agencies in providing leadership for similar efforts, and to support those implementing dual issue strategies.
---
TA QUESTIONS OF THE MONTH
Read and comment on these recent requests received by the National Sexual Violence Resource Center and National Resource Center on Domestic Violence!
September 2013: How accessible is anti-HIV medication after a sexual assault?
Unless the identity and HIV status of the alleged assailant has been clearly established to assist with the decision-making, PEP should be promptly initiated and should not be delayed while awaiting test results from the alleged assailant. (HIVGuidelines.org)
August 2013: How can we address sexual violence within the U.S. military?
Many survivors describe being ostracized and blamed by fellow service members for destroying the cohesion of the unit after reporting their abuse, even if disciplinary action against the perpetrator is not taken. (NSVRC, 2013)
---
LEADERSHIP EDUCATION AND ADVANCEMENT FOR PROFESSIONALS
The California Coalition Against Sexual Assault (CALCASA), in partnership with the Women of Color Network (WOCN), is providing an extension until September 26, 2013 for submissions of the Cohort Application for the LEAP (Leadership, Education, and Advancement for Professionals) Project with the primary goal of enhancing the professional skills of women of color in the anti-violence against women field.
The project is designed to meet the needs of those who are recently serving in a supervisory, management or executive capacity within the anti-violence against women field, or for those who are in the process of transitioning into such positions.
---
RECENT ADDITIONS
View all recent additions to the VAWnet library. Highlights include:
Building Cultures of Care: A Guide for Sexual Assault Services Programs by the National Sexual Violence Resource Center and National Sexual Assault Coalition Resource Sharing Project (2013)
Children and Domestic Violence Fact Sheet Series by the National Child Traumatic Stress Network (2013)
Complicated Matters: Domestic and sexual violence, problematic substance use and mental ill-health by Against Violence & Abuse (AVA) (2013)
The Intersection of Domestic Violence and Homelessness by Linda Olsen, Chiquita Rollins, and Kris Billhardt for the Washington State Coalition Against Domestic Violence and the Volunteers of America Home Free Program (June 2013)
Privacy & Safety on Facebook: A Guide for Survivors of Abuse by the National Network to End Domestic Violence (July 2013)
The National Prevention Toolkit on Officer-Involved Domestic Violence a project of the Law Enforcement Families Partnership (LEFP) at the Institute for Family Violence Studies within Florida State University's College of Social Work (2013)